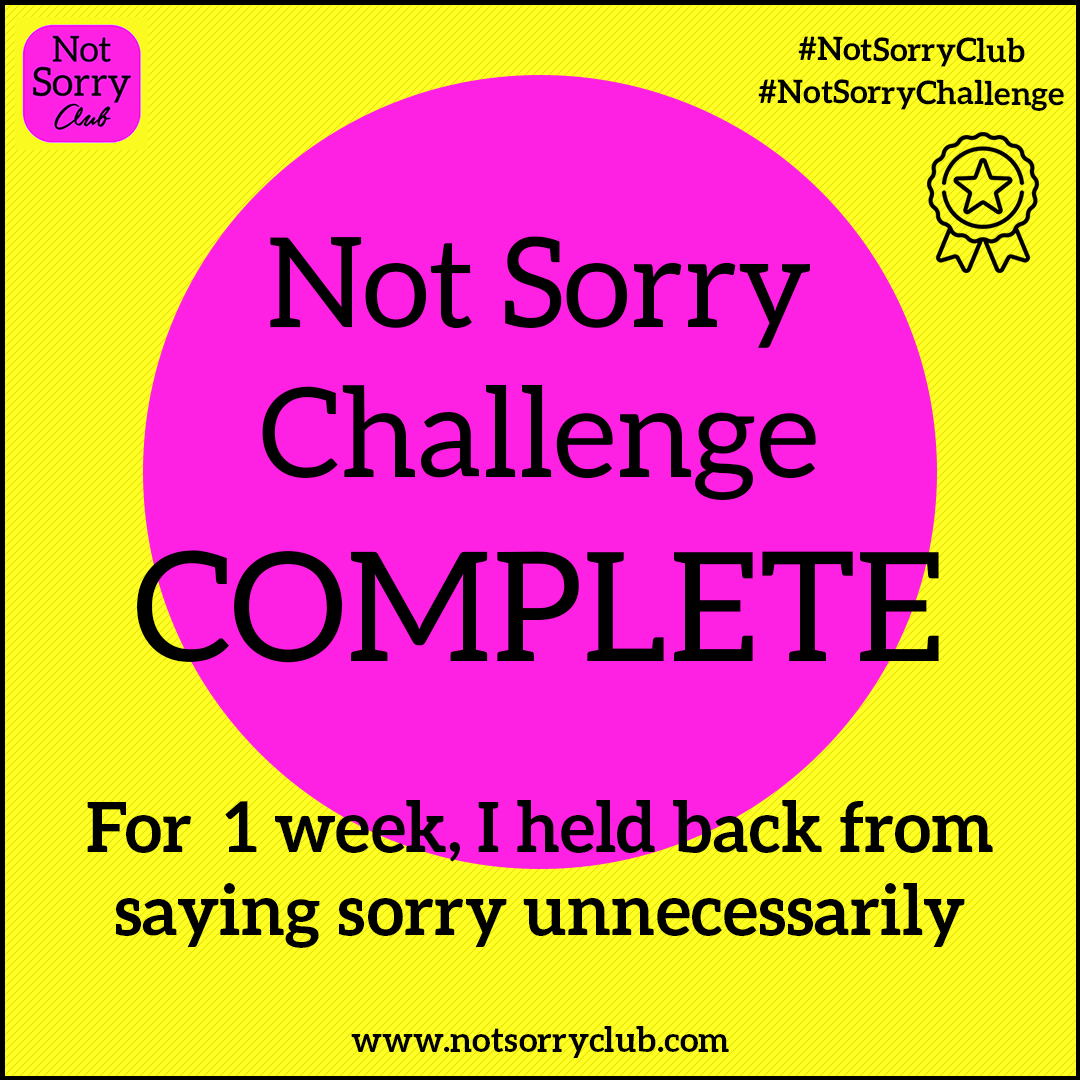 Share your challenge story
Did you take the 1 week #NotSorryChallenge? If YES, we'd love for you to share your story.
Was it easy? Difficult? Liberating? No difference? How did you feel? How did people react?
We'd love to know.
You can share you experience by posting a selfie, video, artwork, poem, or anything else! P
Don't forget to tag us on Instagram @Not.Sorry.Club, and use the hashtags
#NotSorryChallenge and #NotSorryClub so we can hear about it!

You can also DM us on Instagram, email us, and tell us if you'd like to do a write-up about
your experience (which we'll review for publication).
Did you take part in the #NotSorryChallenge, and want to write or share something about your experience? Get in touch.