Accept the Not Sorry Challenge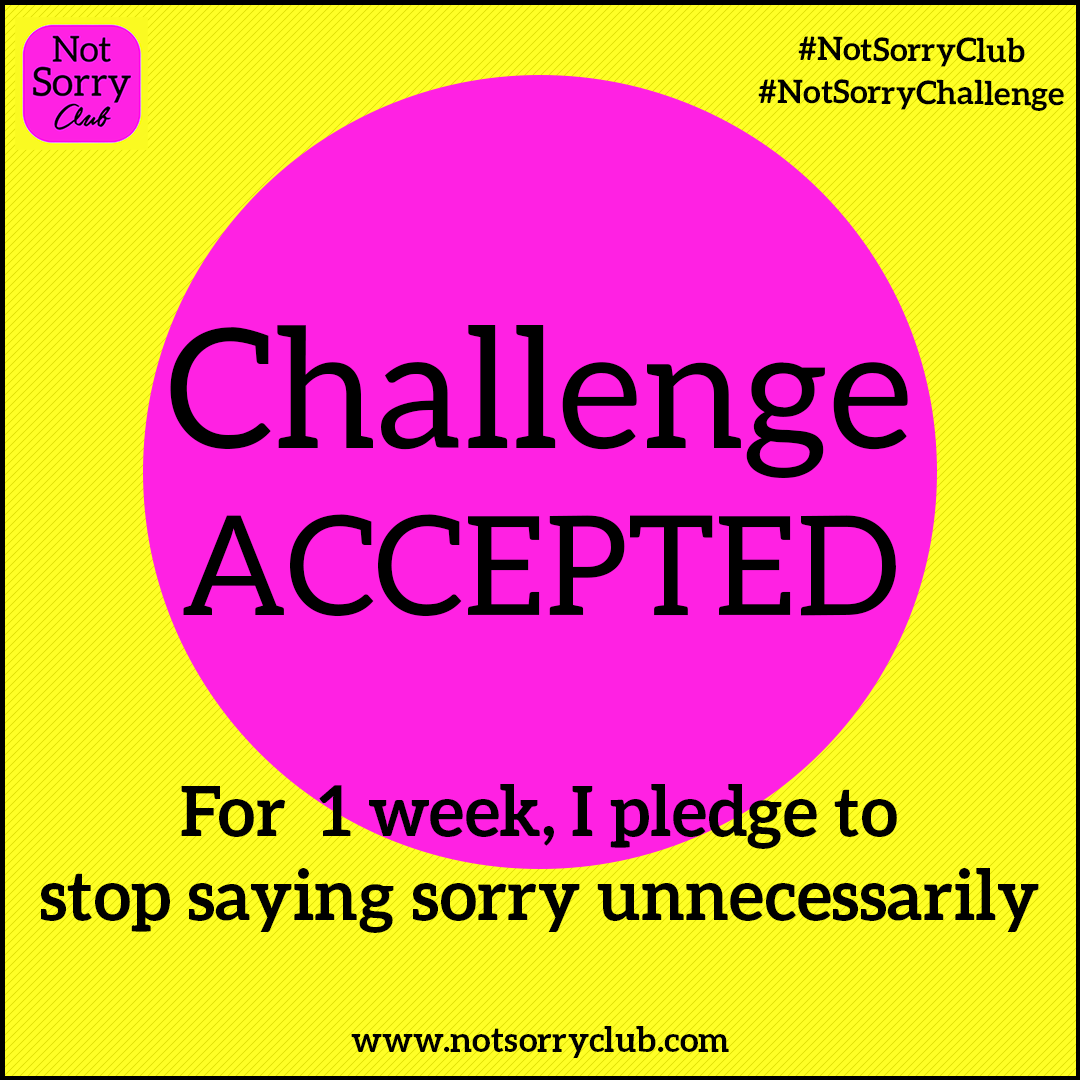 Not Sorry Club
Take the challenge. Share the badge. Pass it on.
Our aim is for at least 2,021 women to take part in the #NotSorryChallenge throughout 2021
The 1 week #NotSorryChallenge is about holding back your unnecessary 'sorry's.
We call these Silly Sorry's – sorry's that did not need to be said at all.
Silly Sorry's are often included in sentences like;
"Sorry, can I just ask a question?"
"Well, I'm sorry but I think…."
"I'm sorry that I feel this way…"
How do I accept the #NotSorryChallenge?
Accepting the challenge is easy.
Tell yourself, from this moment and for 1 week you'll stop saying sorry unnecessarily.
Stop apologising for taking up space, saying 'no', or being honest.
Stop apologising before we want to add a comment in the meeting.
Stop apologising for sticking up for ourselves. 
Hold back from apologetic mannerisms and tone of voice, both physically and in digital communications. 
Stop saying sorry, for all the little and big things we shouldn't be saying sorry for. 
Essentially, stop apologising for existing! You have a right to take up space, and say how you really think and feel. 
You don't have to click on the button to say that you're accepting the 1 week #NotSorryChallenge, but if you do, it gives us an idea of how many women are taking part, and if we're on our way to reaching our goal of encouraging 2,021 women to be non-apologetic throughout 2021.
We'd love to hear about your #NotSorryChallenge experience