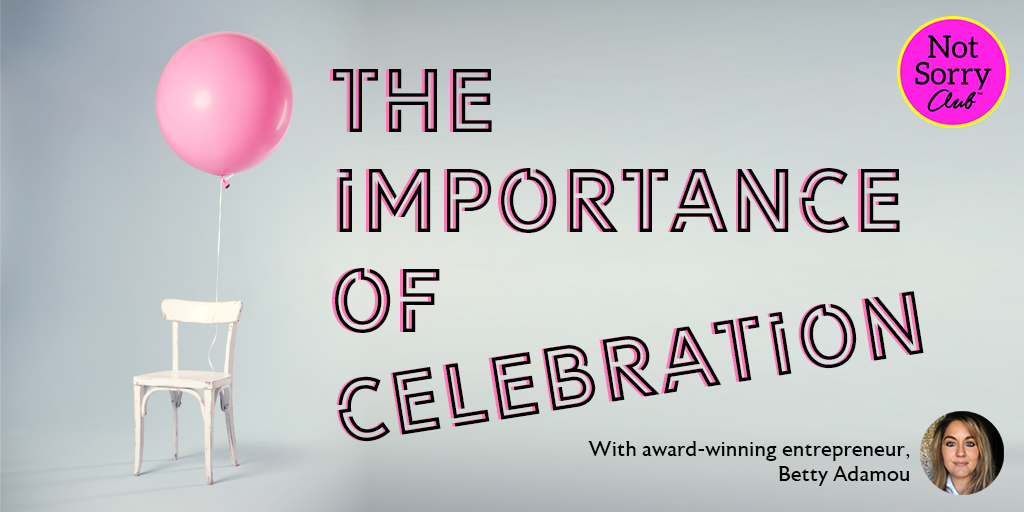 IMPORTANCE OF CELEBRATION
Defeat Imposter Syndrome · Say 'Sorry' Less · Celebrate More!

When:
Tuesday 13th June 2023
From 09:30am – 11:30am 
Inc, Felixstowe, Suffolk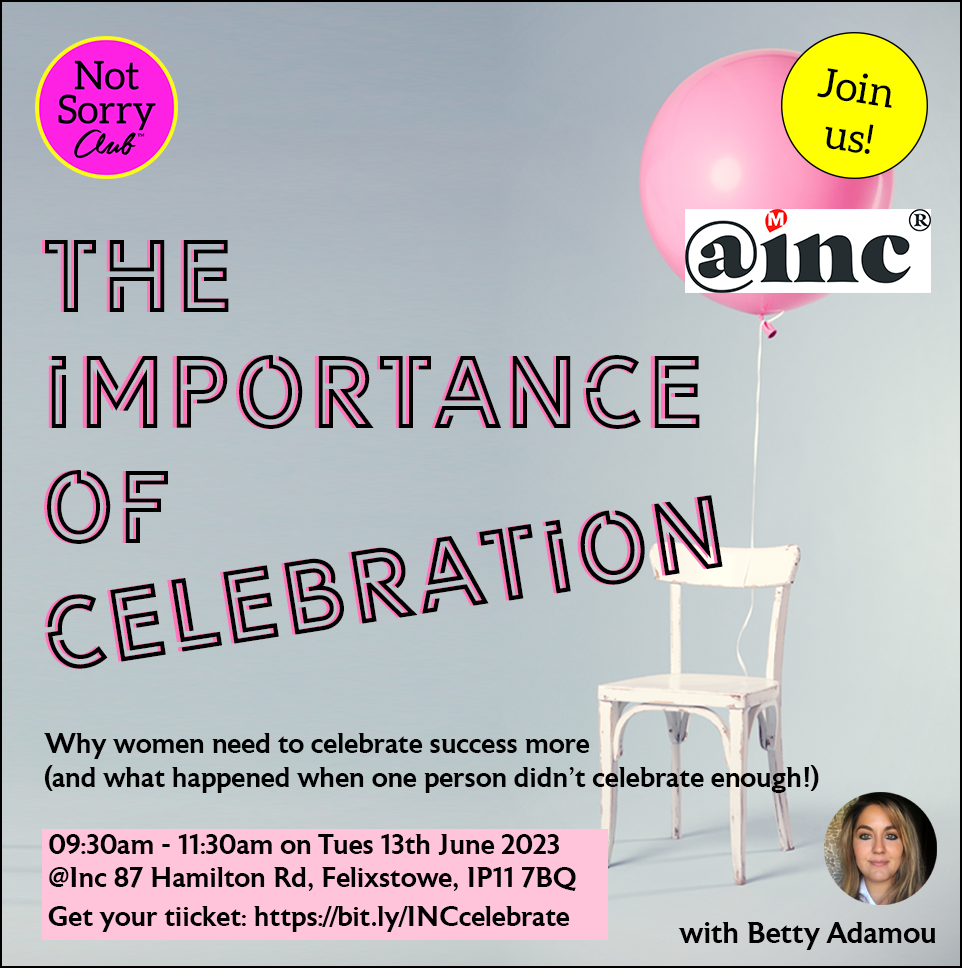 The Importance of Celebration is a Not Sorry Club event that encourages women to to lead more unapologetic lives, through the joys of reflection and celebration.

Did you know that reflecting on achievements, and celebrating milestones, actually increases our motivation for future goals?
Yet, so many women take on so many roles, achieving several milestones a year, and yet many of us downplay our progress, or don't acknowledge it at all.

The Importance of Celebration event changes the mindset, and leaves women feeling inspired and connected.

Come along to enjoy a part-storytelling, part-activity-lead event and leave with a completely new attitude to celebration!

Hosted by Not Sorry Club Founder, Betty Adamou, we are delighted to co-run this event with INC at MENTA!

There are just 30 spaces, so get your ticket today!

When booking your ticket, you will be redirected to the INC charity event website, and asked to share your email address for a confirmation code.
From there you will be asked to pay for your ticket.
Each ticket is £7.50 to help cover basic costs.

Nibbles and drinks will be served, and a chance to network afterwards.
We've run the Importance of Celebration with the Women In Research Group, Lean In, and other businesses.
Here's some of what previous attendees have said:
"Betty's words are exactly what we all need to hear. She boosted the confidence of 100 women in one night."
– London Chapter lead, Women in Research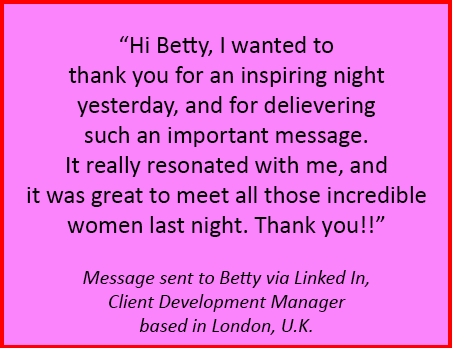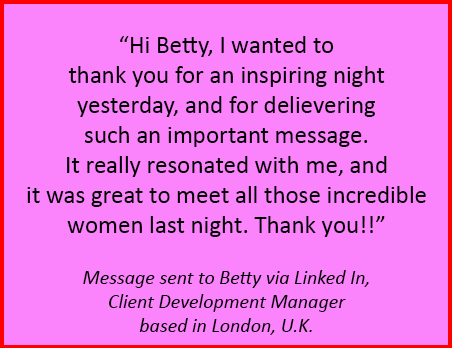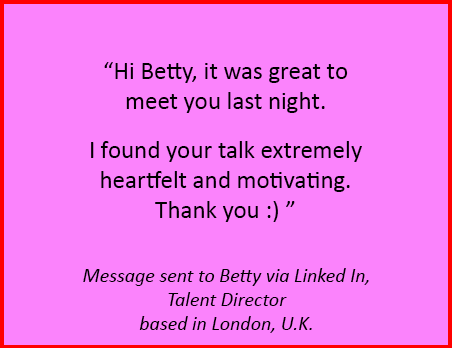 How often do you achieve, and how often do you actually celebrate your successes?
Women the world over are achieving so much, yet taking little to zero time to reflect on their progress, growth, and goals. What does this do to our psyche when we work so hard, achieve, then bow our heads down and move on?
In this motivating, insightful, and emotive talk-cum-interactive event, Betty Adamou single-handedly delivers a dose of science-backed reality, with the accountability and inspiration that women need to truly say YES to celebrate success.
A female-empowerment and activity-lead event that puts achievement and unapologetic thinking at the heart of the conversation

Expect:
Storytelling, Conversation, Connection, Inspiration
Hire us to repeat this event with YOUR business
Having already been hired by Lean In, Women in Research, and several brands for private events, the Not Sorry Club founder is now available for bookings in-person (UK) and globally (online or in-person – fee's will vary).
Get in touch today to book Betty Adamou, multi-award-winning entrepreneur and speaker, for your team or event.